Cryptocurrencies' Environmental Impact: Justified or Not?
December 30, 2022

0

Likes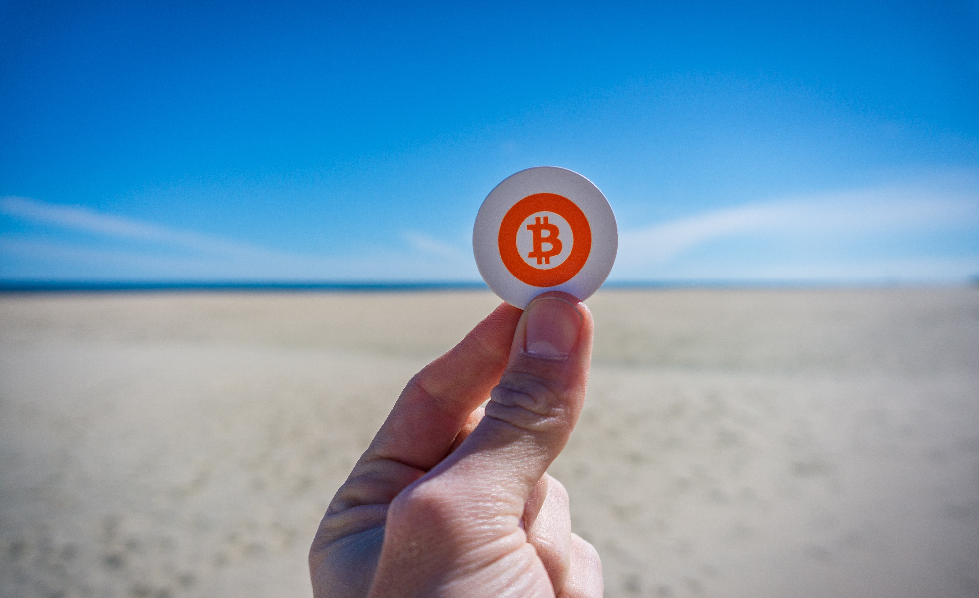 In recent years, the digital world has become nearly inescapable in everyday life. From entertainment to business, it has become a steadfast presence in everyday life. As more information moves online, digital marketplaces have become a novel and secure way of completing transactions. Cryptocurrency specifically has grown in prominence, reaching a total market value of $938 billion ("Cryptocurrency Prices, Charts…"). However, as with most developing technology, cryptocurrencies have a long way to go before they become environmentally friendly.
Most cryptocurrencies are founded based on blockchains, which are essentially shared databases. They record transactions in a secure way, ensuring that they can't be forged or manipulated. However, verifying data comes at a heavy cost. To certify the robustness of the blockchain, the verification process is very complicated. When a transaction is made, different users, known as miners, validate it by solving a complicated math puzzle through brute force. Bitcoin miners use ASIC miners, which are dedicated computers designed for the sole purpose of mining. These machines can generate trillions of guesses to the "puzzle" each second. As you can imagine, this equates to unprecedented levels of energy consumption and heat energy (Tardi). To cool down their machines, mining centers rely on cooling systems, which use yet more energy. Furthermore, miners are rewarded with capital each time they are first to successfully validate a transaction. Thus, miners are always incentivized to expend more energy on cryptocurrency mining. To make matters worse, the mining difficulty, which determines how difficult it is to validate one transaction, increases each time a new miner joins the network (Hong). This culminates in an ever-increasing level of electricity use. Moreover, many miners leave their ASICs running 24/7 to maximize profit (Yaffe-Bellany).
To properly put things into perspective, consider the energy usage of Bitcoin, the most widely used cryptocurrency. Estimates place their annual energy consumption at around 150 terawatt hours, a figure comparable to the energy usage of Argentina (Hinsdale). Making matters worse is the fact that the vast majority of this computational power is discarded without providing anything of societal value (Rowlatt). The inordinate energy use of cryptocurrency is particularly alarming because it largely comes from fossil fuels. The environmental impact of fossil fuels is well documented, with the most prominent effects being global warming, air pollution, and water pollution. In fact, Bitcoin mining in the United States is responsible for 40 billion pounds of carbon emissions annually (Kim). One study estimates that each bitcoin mined equates to over $11,000 in climate damage (Jones). Additionally, environmental damage caused by cryptocurrencies is also perpetuated by constant iterations in mining hardware. As old machines become obsolete, they are discarded and replaced. In total, this amounts to 34 kilotons of electrical waste for Bitcoin alone (Gonzalez). When not disposed of properly, electrical waste exposure can cause reduced brain development, impaired lung function, and behavioral changes. Children are particularly vulnerable to the over 1000 harmful substances that can be found in electronic waste ("Soaring e-waste affects…").
However, new methods of transaction verification offer encouraging signs that cryptocurrencies may become environmentally friendly in upcoming years. Ethereum, the second largest digital currency, recently transitioned to a newer system that eliminates the need for miners and reduces energy consumption by 99.9%. Sustainable alternatives have been available for a while, but here is no major push for environmental friendliness within the Bitcoin community at this time (Reiff). A general understanding needs to be reached for cryptocurrency enthusiasts to recognize that there are more environmentally conscious options. Another way to alleviate environmental damage is to increase the use of renewable energy. Currently, many cryptocurrency miners stray away from renewable energy because it isn't constantly available. This leads profit maximizing miners to cheaper, more readily available sources of energy, namely fossil fuels. One recent study claims that only 25% of Bitcoin's network is powered by renewable energy. Another contributing factor is that numerous mining centers powered by hydropower in China were forced to shut down after a ban on cryptocurrency mining was imposed (Chow). In recent months, public awareness has increased, leading many mining companies to promise to start converting to renewable energy. Further advocacy and explicit government legislation will help hold these firms accountable.
Cryptocurrency undoubtedly has certain advantages that could be utilized to better society. However, its current contributions come no where near to justifying the cost. Therefore, it is important to treat cryptocurrency as an experimental and volatile technology. While it may someday transform society, most cryptocurrencies simply aren't worth the irreparable damage they inflict on our environment.
Works Cited
Chow, Andrew. "Crypto's Climate Impact: 8 Claims, Fact-Checked." Time, Time USA, 1 July 2022, https://time.com/6193004/crypto-climate-impact-facts/.
"Cryptocurrency Prices, Charts and Market Capitalizations." CoinMarketCap, https://coinmarketcap.com/.
Gonzalez, Oscar. "Bitcoin Mining: How Much Electricity It Takes and Why People Are Worried." CNET, 18 July 2022, https://www.cnet.com/personal-finance/crypto/bitcoin-mining-how-much-electricity-it-takes-and-why-people-are-worried/.
Hinsdale, Jeremy. "Cryptocurrency's Dirty Secret: Energy Consumption." State of the Planet, Columbia Climate School, 4 May 2022, https://news.climate.columbia.edu/2022/05/04/cryptocurrency-energy/.
Hong, Euny. "How Does Bitcoin Mining Work?" Investopedia, Investopedia, 5 May 2022, https://www.investopedia.com/tech/how-does-bitcoin-mining-work/.
Jones, Benjamin A., et al. "Economic Estimation of Bitcoin Mining's Climate Damages Demonstrates Closer Resemblance to Digital Crude than Digital Gold." Scientific Reports, vol. 12, 29 Sept. 2022, https://doi.org/10.1038/s41598-022-18686-8.
Kim, Paul. "What Are the Environmental Impacts of Cryptocurrencies?" Business Insider, Insider Inc., 17 Mar. 2022, https://www.businessinsider.com/personal-finance/cryptocurrency-environmental-impact.
Reiff, Nathan. "What's the Environmental Impact of Cryptocurrency?" Investopedia, Investopedia, 9 July 2022, https://www.investopedia.com/tech/whats-environmental-impact-cryptocurrency/.
Rowlatt, Justin. "How Bitcoin's Vast Energy Use Could Burst Its Bubble." BBC News, BBC, 27 Feb. 2021, https://www.bbc.com/news/science-environment-56215787.
"Soaring e-Waste Affects the Health of Millions of Children, WHO Warns." World Health Organization, 15 June 2021, https://www.who.int/news/item/15-06-2021-soaring-e-waste-affects-the-health-of-millions-of-children-who-warns.
Tardi, Carla. "Application-Specific Integrated Circuit (ASIC) Miner." Investopedia, Investopedia, 27 Sept. 2022, https://www.investopedia.com/terms/a/asic.asp.
Yaffe-Bellany, David. "Bitcoin Miners Want to Recast Themselves as Eco-Friendly." The New York Times, The New York Times Company, 22 Mar. 2022, https://www.nytimes.com/2022/03/22/technology/bitcoin-miners-environment-crypto.html.